So you like what you see In the Powder Room, and want to become one of our featured writers? Well, you're in the right place!
We're looking for original, funny, edgy, and authentic writing that appeals to women of all ages. Our most popular topics In the Powder Room include: sex, body image, tingly bits, relationships, parenting, and general OMG moments. Need some inspiration? Here's a collection of our most popular posts.
If you think your voice would resonate with our readers, we invite you to submit an original piece (never before published) that is less than 750 words using the "Submit" button below. We use Submittable as our submissions manager and it will let you know immediately if we have successfully received your piece. Please give us two weeks to make a decision. (We'll be in touch either way.)
We are currently scheduling pieces about six weeks in advance, so if you're planning to submit something seasonal, please plan ahead and submit two months early so we can fit your piece into our editorial calendar. (For instance, submit Christmas pieces in October, back to school pieces in June, Halloween pieces in August, and Thanksgiving pieces in September, etc.)
If you're interested in some tips to improve your writing and social media skills (thereby increasing your odds of being published In the Powder Room), check out our "Resources for Our Writers" Pinterest board below. Also, head over to Beyond Your Blog for tons of great tips on getting published on (and invited back by) collaborative sites like In the Powder Room.
Follow In the Powder Room's board "Resources for Our Writers" on Pinterest.
Please note: with the exception of sponsored posts which are assigned to our established writers, In the Powder Room is not yet in a position to pay writers for regular online content. However, we do reserve the right to throw some money at you if your piece breaks the Internet, so show us your best work! Give us the writing equivalent of an oily champagne booty, and we'll see what we can do for you in return. *winks forever  
One more thing: if you are looking to boost your professional writing résumé, gain exposure, grow your brand, connect with peers in our writers' private Facebook group, and work with professional editors who will bring out your best and help you hone your craft, please join us In the Powder Room! We would love to help you with your online publishing goals.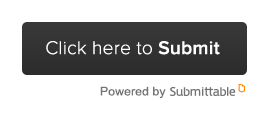 Until then, let's connect on Twitter @InthePowderRoom, Facebook, and Pinterest.
Leslie Marinelli, CEO/Editor-in-Chief
Sarah del Rio, Deputy Editor